Private Tour: Lisbon Sightseeing
Europe » Portugal » Lisbon and Central Portugal » Lisbon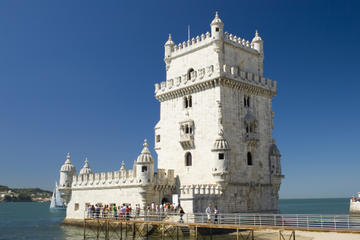 (5.0)
Duration: 4 hours
Departs: Lisbon, Portugal
Price from USD 77.87
Book Now
Get to know the city on a private tour! Accompanied by an expert English-speaking guide, you will explore Lisbon, the City of Seven Hills, which lies on the banks of the Tagus River. A private tour ensures you'll receive personalized attention from your guide.
Start your private tour in Lisbon by exploring some of the city squares that make Lisbon such a gorgeous and bustling European capital. Then head to the top of Park Eduardo VII, where you'll get a wonderful panorama of this 1,000-year-old city.

At the top of the highest hill of Lisbon, you will visit the Castle of Saint George, from where you'll enjoy an astonishing view of the city. You'll also visit the old Moorish quarter of Alfama, where time has made few changes and where modern life marches on in the narrow cobbled streets and old, quaint houses.

Lisbon is nowadays just the capital of Portugal, but it is one of the world's oldest cities and was once the center of a huge empire that comprised half the planet! Many of the adventurous Portuguese explorers throughout history departed from the next area you will visit -- the district of Belem. Belem's most famous features are the 16th-century Tower of Belem and the Jerónimos Monastery. You'll also see Monument to the Discoveries, erected in 1960 to honor the 500th anniversary of the death of Henry the Navigator.
« All Activities